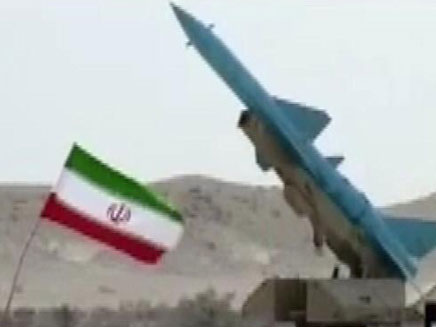 Robin Rowan May 9, 2018
At the same time President Trump pulled out of the Iran Nuclear Deal, Iran was making a move in Syria using the army, the massive weaponry and military base that the Nuclear Deal helped pay for. Israel went on high alert, ordered the opening of bomb shelters in the Golan Heights area and preparing her citizens.
Israel had been on high alert for weeks preparing for a possible attack from Iranian backed Hezbollah in Lebanon to the north and Hezbollah and Iranian forces in Syria to the west.
Israel Today reported shortly before Trump announced that the US would leave deal with Iran, a host of IAF warplanes were patrolling the skies in north-east Israel. Increased unusual activity had been reported in both Lebanon and Syria.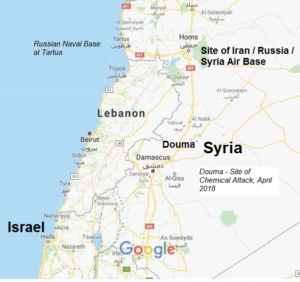 This doesn't have as much to do with President Trump announcement withdrawing from the Iran Nuclear Deal as the media would like to report. This has everything to do with the dangerous buildup of Iranian military presence in Syria threatening Israel.
Arab and Israeli media report Israeli Air Force warplanes had launched a preemptive strike May 8th, on the Iranian al-Kiswah base south of Damascus. The base is in use by the Quds Force of the Iranian Revolutionary Guard Corps (IRGC) and Hezbollah.
Iran launches attack drones from this base. On February 10 a large Iranian attack drone loaded with explosives infiltrated Israeli air space in the area of Bet Shean in the northern Jordan Valley which initiated a retaliatory strike by Israel. The same base was previously hit by the Israel Air Force in December 2017.
Tehran vowed revenge after the T-4 army base in Syria was struck in an air raid on April 9, killing at least seven members of the Iranian Islamic Revolutionary Guard Corps.
"Nine fighters belonging to the Iranian Revolutionary Guard Corps or pro-Iranian Shiite militias have been killed," in the May 8 preemptive strike; Rami Abd el-Rahman, director of the Britain-based Syrian Observatory for Human Rights, told AFP, as reported by the Times of Israel.
The Israel Defense Forces said it deployed missile defense batteries in northern Israel and "there is high preparedness of IDF troops for an attack."
The Iron Dome, David's Sling and Arrow 3 are joint venture missile defense systems done in coordination with the United States.
Israel will defend herself, by herself. But America has Israel's back!
[paypal_donation_button align="left"]