Illegal Sanctions Relief and New Sanctions, a Turn of Events
Robin Rowan 1/18/2016
As five Americans were released from Iranian prisons, President Obama announced new sanctions imposed on Iran because of their testing of Ballistic Missiles.
As reported on Church4Israel in "Iran and North Korea, Dangerous Partners," in October 2015 Iran had test fired a ballistic missile capable of carrying a nuclear weapon in direct violation of UN sanctions. The State Department and the UN made strong statements at the time, but no action was taken. Then in January 2016, the same day as North Korea's test of a supposed Hydrogen atomic bomb, Iran displayed a second ballistic missile launch site.
Sunday, January 17, the President announced in a televised statement from the White House;
"As a result, the United States is imposing sanctions on individuals and companies working to advance Iran's ballistic missile program. And we are going to remain vigilant about it. We're not going to waver in the defense of our security or that of our allies and partners."
Al Jazeera and Reuters report that the new sanctions were delayed two weeks as to not disrupt the prisoner exchange with Iran that brought home the five Americans.
Why were sanctions taken off of Iran in the Iran Nuclear Deal?
If you wa
nt to understand why the P5+1 nations were so desperate for a deal, all you have to do is follow the money.
The nations involved with this deal with Iran were the United States, United Kingdom, China, France, Russia, plus Germany.
Iran's central bank says lifting banking sanctions will allow $30 billion of foreign reserves currently frozen in accounts around the world to be released back to Iran. Sources in Iran put it closer to $100 billion in frozen money. This is the largest part of sanctions relief.
European industries and companies are pouring in to Iran to set up contracts and establish trade. They desperately want to feed the starving market that was the financially frozen Iran.
Al-Jazeera reports that approximately 38 million barrels of oil are in Iran's floating reserves, waiting to be released to Europe now that the Oil embargo has been lifted. Iran is also ready to increase crude oil exports to 500,000 barrels a day. With this new Iranian oil flooding the market, will oil process continue to drop?
Where is the money coming from?
The US sanctions barred any country, or company, doing business with Iran from not only doing business within the US, but also cut off those institutions from having access to US markets, including the financial sector. Banks around the world were cut off from US currency exchange and US business if they had transactions with Iranian banks. This forced the world banks to close off access to Iran financially. When Iran sold oil or products to another country, the funds were frozen in that country's banks. No financial institution could afford to be cut off from the US financial markets as currencies have to be exchanged to US dollars. This froze billions of dollars of Iran's assets in banks around the world.
Now that sanctions are lifted, the Iranian money trapped around the world can be released back to them, without penalty by the US to the holding banks or institutions.
As reported by the BBC, "Besides removing sanctions on entire sectors such as banking or insurance, Iranian entities or individuals who were blacklisted because of their alleged nuclear-related activities can now do business with the EU."
The Illegal Sanctions Relief.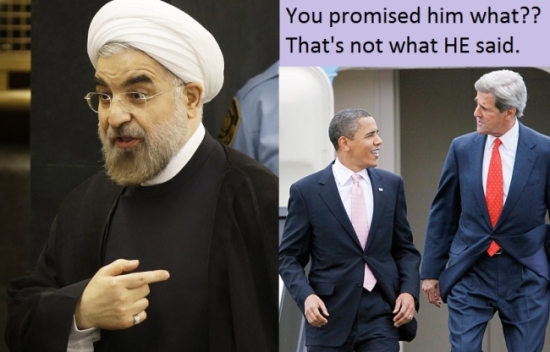 The problem that Congress has with the Nuclear Deal sanctions relief is that a large part of the sanctions relief has been found to be in violation of previously passed federal law.
The 2012 Iran Threat Reduction and Syria Human Rights Act, signed into law by President Obama, made it illegal for any US parent company or foreign subsidiary of an American owned company to do business with Iran as long as Iran is listed as a state sponsor of terrorism.
In conflict of this, The Iran Nuclear Deal, formerly called the Joint Comprehensive Plan of Action, or JCPOA, provided that in exchange for Iranian compliance with the terms of the deal, the U.S. "shall…license non-U.S. entities that are owned or controlled by a U.S. person to engage in activities with Iran that are consistent with this JCPOA." This in violation of the 2012 US law.
The Iran Nuclear Agreement Review Act of 2015, passed by Congress and signed into law by the President, stated that statutory sanctions relief afforded to Iran under the terms of the Nuclear Deal can not contradict existing law.
The bottom line is that the President cannot legally give the sanctions relief allowing US companies or subsidiaries to do business with Iran as long as Iran is listed as a state sponsor of terrorism. That was a clearly defined condition in the 2012 US law, despite any conditions in the Iran Nuclear Deal, JCPOA, which is an executive agreement.
In reality it seems the JCPOA has no teeth, but instead a mere encouragement for Iran to tone down its nuclear ambitions within its own borders, and an excuse for European nations to build needed economic markets in Iran.
"It's a problem that the president doesn't have the ability wave a magic wand and make go away," Presidential candidate Ted Cruz told Fox News in an interview. "Any U.S. company that follows through on this, that allows their foreign-owned subsidiaries to do business with Iran, will very likely face substantial civil liability, litigation and potentially even criminal prosecution. The obligation to follow federal law doesn't go away simply because we have a lawless president who refuses to acknowledge or follow federal law."
We are grateful that after years of prayers and protest, the Americans have finally been freed from Iranian prison. At the same time it is stunning that President Obama acted on new sanctions against Iran while getting our people home.
Has the pressure from the American people, and their voices in Congress, finally made an impact? We hope this is only the beginning. The people must continue the pressure as Israel and the world closely watches Iran's behavior from this point.
The big question will be, how will Iran use all the money now released? Will Iran help their people, build their economy, or will they use it to continue funding worldwide terrorism, arming Hezbollah and Assad in Syria, taking Middle East territory at will?
We must keep a watchful eye, make sure no sanctions are lifted against current US law, and keep the pressure on.