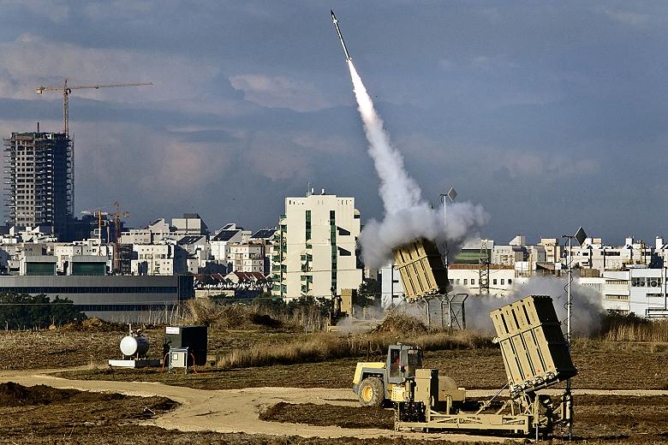 Breaking! Tel Aviv Under Fire. Iron Dome Shoots Down Missile
Breaking News – Rockets fired on Tel Aviv!
Robin Rowan 3-14-2018
Tel Aviv came under serious rocket fire this afternoon. It is only part of the escalation of terror taking place all over Israel in the last weeks. The U.S. Media is not reporting this.
Not since the 2014 war has Hamas or Palestinian Islamic Jihad been able to reach
Tel Aviv with missile threat.
Iron Dome shot down at least one of the rockets on March 14, 2019.
The other is reported fallen in an open area.
It is reported that this was an Iranian missile fired from northern Gaza. Palestinian Islamic Jihad, a terrorist arm of Iran, is responsible.
Iran has fortified this terror organization in Gaza with missiles and weapons preparing for an attack on Israel.
Other Recent Attacks
The previous week thousands of balloons with explosives were launched from Gaza towards Jewish communities.
IMAGINE: You're sitting in your yard & you see a cluster of balloons fly by. For Israelis living near Gaza, this can be deadly.
Today, Gaza terrorists used balloons to launch explosives into Israel. They've been doing this for over a year. pic.twitter.com/sEH3kbC1nc

— Israel Defense Forces (@IDF) March 5, 2019

One of the balloons exploded over a kibbutz in the Eshkol Regional Council. Miraculously, there were no casualties and no damage was done.
It seems that the recent attacks by the Israeli Air Force in the Gaza Strip have not deterred the Hamas terrorists, who are not only continuing their terrorism but also increasing the pace.
March 12th, as reported by the Jerusalem Post, on the Temple Mount in Jerusalem, Palestinian rioters threw explosives at the Israeli Police station and a riot ensued. The Temple Mount was closed and Israeli Police had to search the Mosque for weapons and more bombs.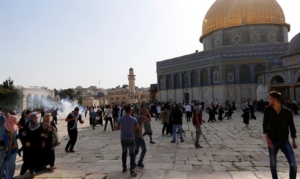 The Iron Dome is saving lives!
The Iron Dome is a joint Missile Defense project between the U.S. and Israel.
This is WHY U.S. Israel partnership is so important.
See how the Iron Dome works in the video below!
Please continue to pray for the safety of Israel and call your Congressmen and Senators and let them know you are watching this and concerned about Israel. Iran is our mutual enemy! They are supplying the funds and missiles for this terrorism.